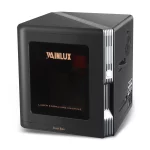 WAINLUX K8 Mini Laser Engraving Machine, 2.5W / 5W / 10W, 220mm*170mm or 190mm*190mm
WAINLUX K8 Laser Engraving Machine
WAINLUX K8 Function
Security
FDA certified laser level Classl level, a fully closed structure, open the door machine does not emit laser, prevent laser leakage. (Professional mode allows you to open the doors on both sides of the machine for use, and is mainly used to use the rollers in the mode only.)
The front and rear doors are equipped with anti-laser see-through windows, with a blue light filtering rate of 99.7%, and internal engraving visual design.
The safety protection design of the Hall induction door. Open the door machine and not work. It is suitable for different groups (elderly children, special persons and non -professionals, science and education).
Internal fire prevention material engineering plastic.
High Technology
With 2MP HD camera, you can take photos to locate the carving object on the self-developed software (currently the camera only supports the use of PC on cutLabk).
High-speed (15000mm/min) and high-precision (0.01mm) engraving is achieved through high-power compressed light laser, alloy profile structure guide rail, and high-precision stepper motor.
Can be connected to a specially equipped high-efficiency smoke, dust and odor purifier.
Technological reminder indicator light design. When the door is opened, the white indicator light flashes slowly, the blue light is always on when working, and the white light is always on when in standby.
Magnetic door.
The laser lens has a wind-collecting structure and dust-proof design, and an interchangeable lens design.
The retractable fixed focus needle makes focusing fast, accurate and convenient.
Using the most advanced laser compression technology, the engraving accuracy reaches 0.01mm, and the spot is smaller (less than 0.08mm).
Humanized design
The machine comes with a detachable cleaning structure exhaust fan, and can also be connected to an external purifier.
There is lighting inside. Convenient to see the real-time engraving inside.
One-click start and stop, support offline engraving.
The power cord and computer cable run through the lower left rear end of the machine, which is neat and does not occupy any space.
With slag collecting tray function for easy cleaning.
With positioning strip for easy positioning.
2.5W, 5W, and 10W lasers are optional, making it easy for users to change lasers.
Closed design, low noise.
Buckle hand design makes it easy to move.
Multi -purpose
10W can cut 8mm plywood, 10mm pine board; 5W can cut 3-5mm plywood, 5-7mm pine board; 2.5W can cut 1-2mm plywood, 3mm pine board.
Most non -transparent materials can be carved with paper, wood chip, plastic, leather, cloth, cardboard, leather, stone, ceramic, stainless steel, coating metal, etc.
The rotation axis can be connected, and the maximum diameter of the carving is 75mm cylindrical.Manual adjustment of the height of the platform, which can be adjusted by 100mm, can be carved with different thickness objects, and manually adjusts the sense of participation.
Long life, stability
Long life compressed laser, laser life reaches 10000h
Metal -type material guide structure, high -precision tinner motor
Continuous engraving for a long time.
Compact, Powerful and Precise, Support Offline Engraving
With Its Low Laser Power, It Can Effortlessly Engrave On Various Materials Like Stainless Steel, Paper, Wood, Leather, Acrylic, And More. Experience The Satisfaction Of Intricate And Detailed Engravings With The Wainlux k8
Successfully Connected To Your Phone / Computer And Engraved Your Project. After That, You Can Engrave The Following Items In The Same Pattern Just In One-click Of The Button Without The Need To Connect To Any Devices
Large Working Area 130*130mm
Maximum Object Size:220mm*170mm or 190mm*190mm
– 0.01mm Ultra-fine Precision –
Unleash Your Creativity With Laser Cutting
The 10W Blue Laser Gives Wainlux K8 Enough Power To Directly Cut Materials After Engraving. K8 Is Designed To Offer Versatility And Efficiency In Your Laser Engraving And Cutting Projects.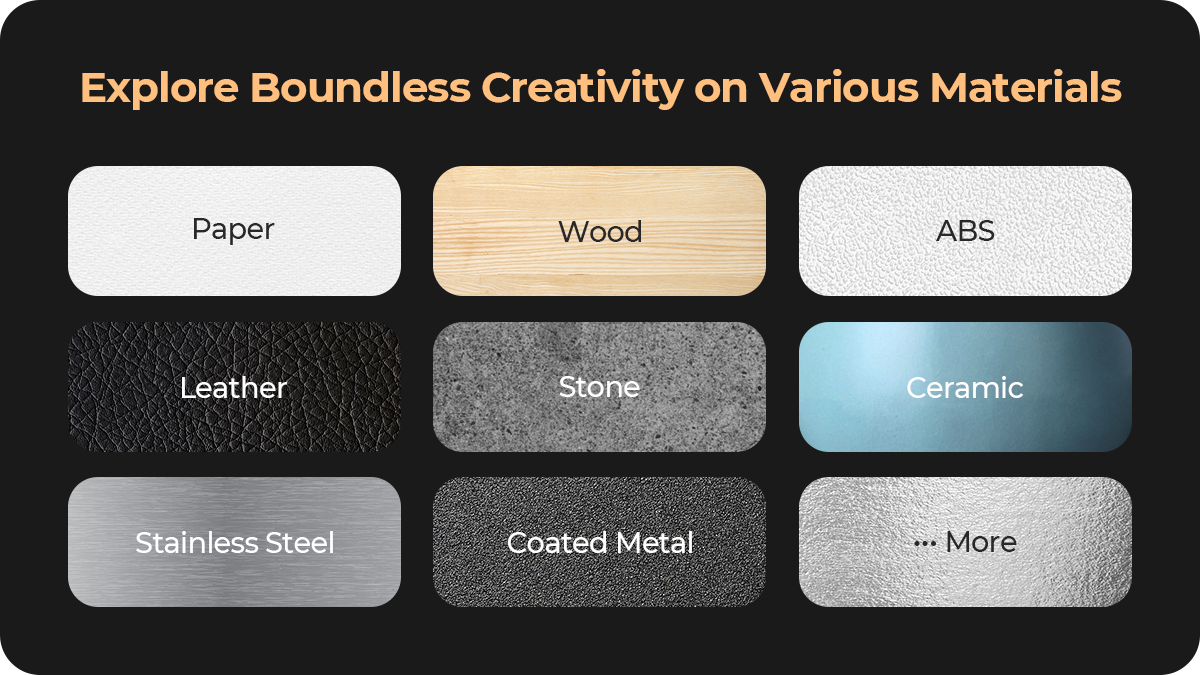 Value -added self -developed app
Bring a large amount of parent -child entertainment, science and education technology materials, and the material library will continue to be updated, buying machines and sending any materials for 20 sets.
Users can upload design materials. The materials uploaded can be shared for free or charges, stimulating children innovation, creating thinking, and providing a platform for parent -child entertainment, education, education and innovation.
You can see the carving progress in real time on the mobile app, and can edit and operate the carving position on the app.
Smart And Intuitive
Inner HD Smart Camera To Realize Smooth Operation On App Even More Easiler For Batch Production!
Safe & Secure In Engraving
Preventing Accidental Touch Or Door Opening to Protect Yout Safety. The K8 Boasts a Low-noise Design And One-Touch Start/stop System, Ensuring You Can Monitor The Engraving Progress In a Safe And Immersive Environment
Intelligent Design In Preview & Focus
Simply Adjust The Height Of The Laser Head By Using The Adjustment Knob, K8 Makes The Engraviing Set-up More Efficient. Additionally, The One-click Preview Function Enable To Preview A Frame Of The Design At Exactly The Position Where You Are To Engrave
Specifications