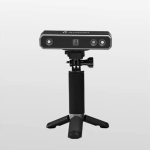 REVOPOINT Mini Premium Pack
Revopoint MINI 3D Scanner Premium Pack, 0.02mm Precision, 0.05mm Point Distance, 10fps Scan Speed, Dual Axis Turntable
Highlights
Industrial-grade Blue Light Technology
The MINI projects ultra-high-resolution structured light and has a strong ability to resist ambient light. The class 1 blue light used in the MINI scanner is harmless to the human body and makes it safe and user-friendly for all possible applications.

Multi-scenario Scanning
MINI supports two ways of alignment: the marker and the feature. It is an ideal device that can scan objects with various shapes for all kinds of 3D modeling needs.

10fps Scan Speed
The scanning speed can be up to 10 frames per second. With the help of upgraded intelligent algorithms, it can significantly reduce stitching errors in successive scanning.

0.05mm Point Distance
The output model has a high density of point clouds with a 0.05mm point distance.

The MINI scanner can save 80% of the time and cost spent on reverse engineering design, quality inspection, and digital processing of fossils and cultural relics.

0.02mm Precision
0.02mm precision allows even the tiniest parts to be accurately scanned and presented. The MINI can also be used for garage kit reproduction, miniature 3D model making, and other fields and instances in which obtaining detailed high-precision models is necessary.

Detachable Tripod
It features free expansion and height adjustment for expanded device compatibility and multiple scenario usage.

Compact and Portable
Weighs only 160g, MINI 3D scanner is lightweight and requires only one cable for charging and data transfer. You can connect the MINI to a computer, smartphone, or power bank and carry out your scanning work anywhere and anytime.

Scanning Software Revo Scan
With the Wi-Fi feature and the USB port, you can connect your MINI to a smartphone, tablet, or laptop.

Revopoint software/App comes with a simple and clear UI design, supports three common output formats (PLY, OBJ, and STL), and is compatible with major professional application software.

Editing Software Revo Studio
Possesses 'Clip', 'Mesh', 'Simplify', 'Fill Hole', and 'Alignment' features. You can edit the point cloud files and mesh models. Also, you can further enhance your creativity by fusing and aligning multiple models.

Calibration Software Revo Calibration
With Revo Calibration, you can re-calibrate the scanner and reset the camera's internal parameters.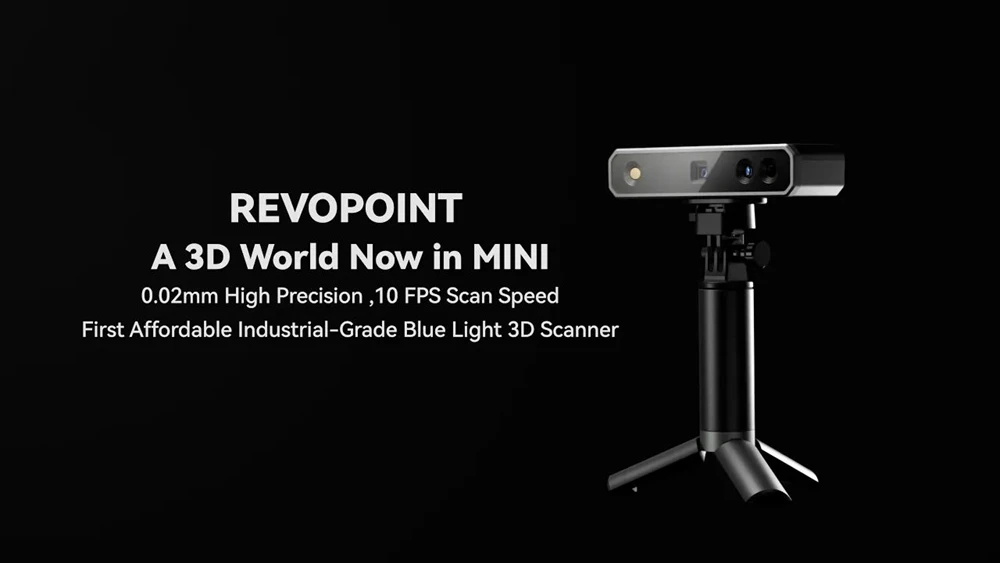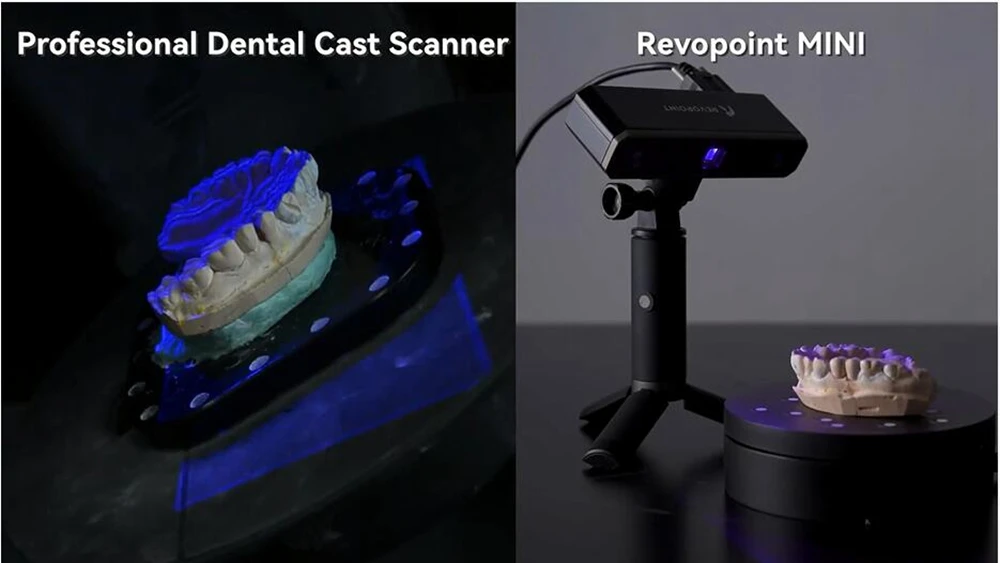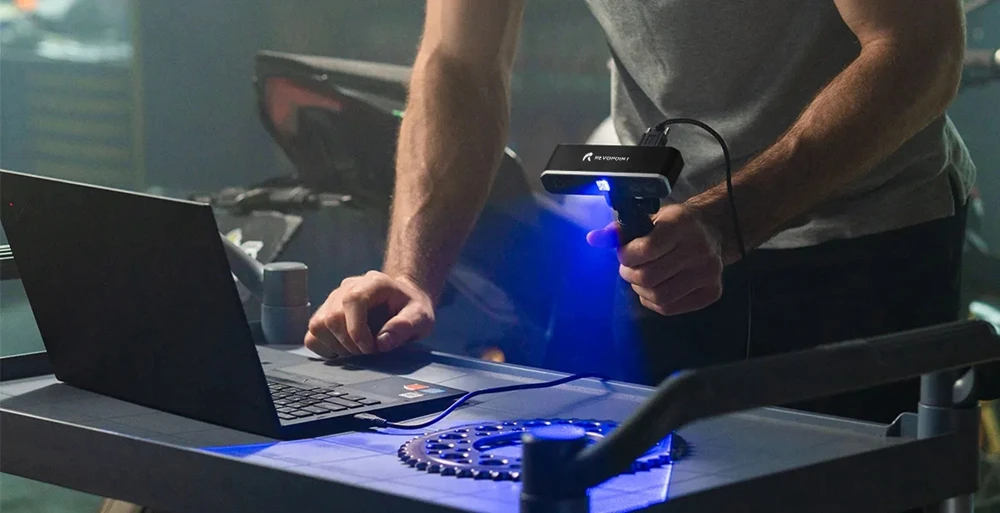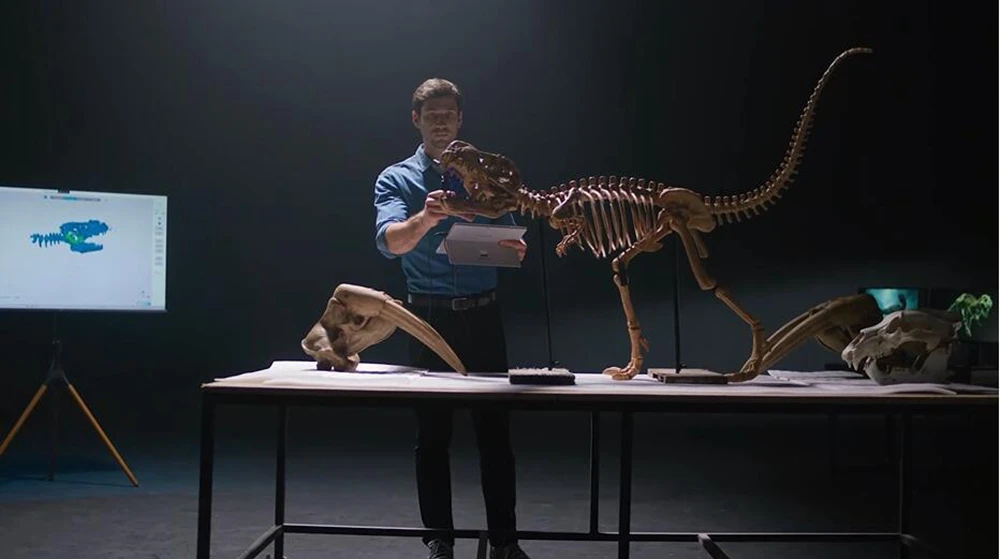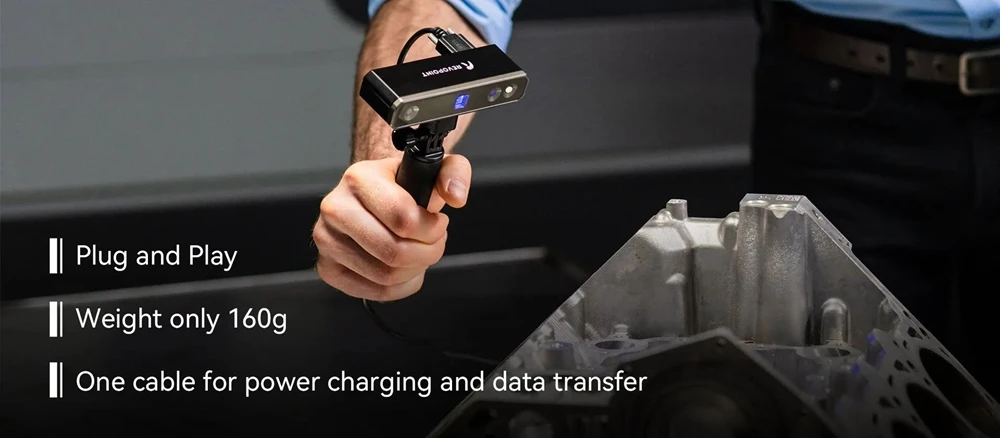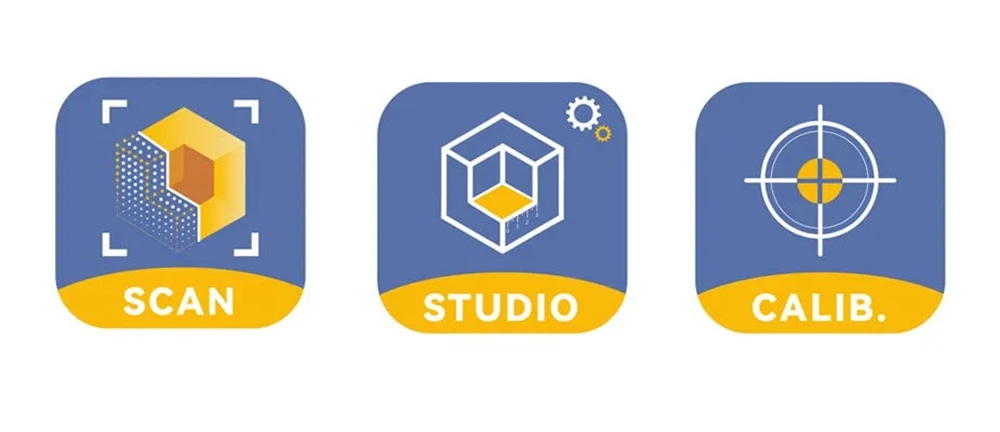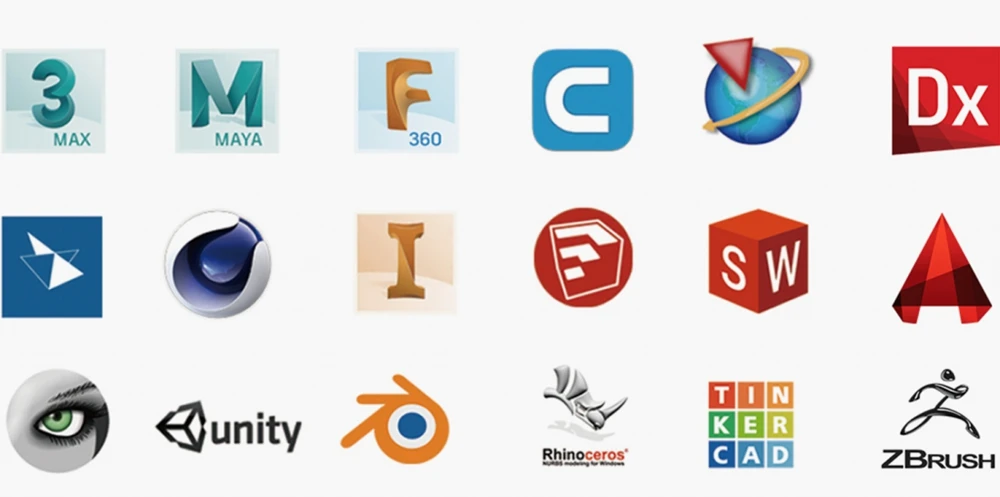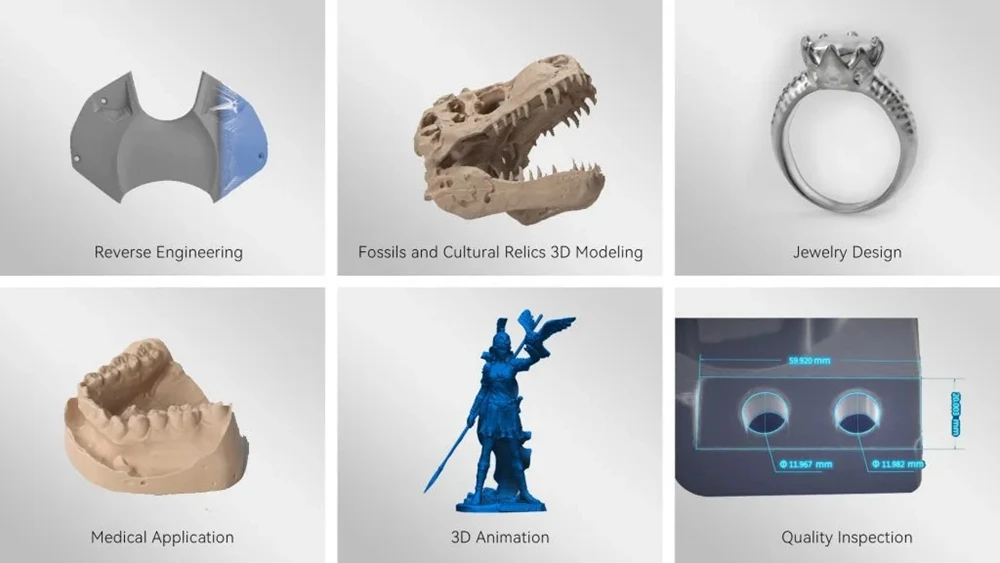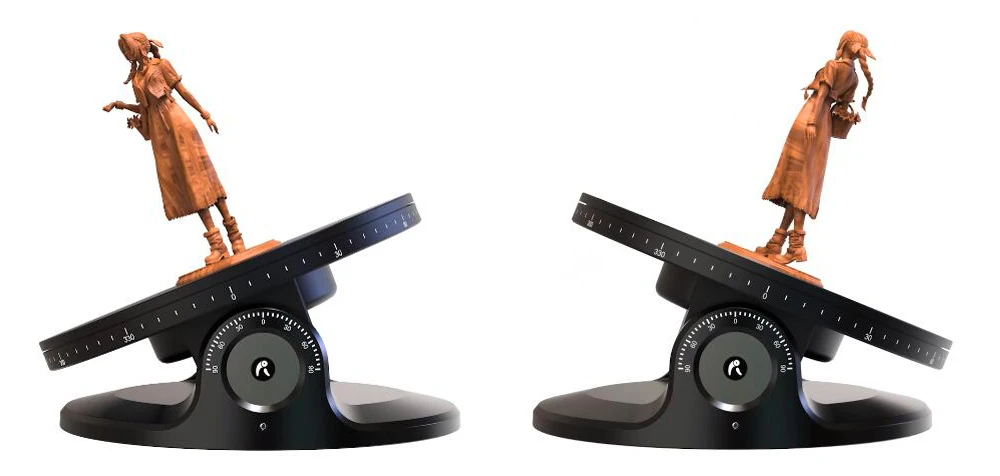 Specification Revopoint Mini Premium Pack
General
Brand: Revopoint
Type: 3D Scanner
Model: MINI Dual-Axis
Color: Black
Specification
Technology: Dual camera blue light
Single-frame Precision: 0.02mm
Single-frame Accuracy: 0.05mm
Single Capture Range: 64mm×118mm
Working Distance:100mm – 200mm
Minimum Scan Volume: 10x10x10(mm)
Point Distance: up to 0.05mm
Scan Speed: Up to 10 fps
Light Source: Class 1 blue light
Alignment: Feature, Marker
Output Format: PLY, OBJ, STL
Texture Scan: Yes
Special Object Scanning: For dark, highly reflective and/or transparent objects, it is recommended to use scanning spray.
Scanning Environment: Indoor
Printable Data Output: Direct export to 3D printing software application
Required System Configurations: Windows 8\10\11(64-bit), Android, iOS, MAC
Wi-Fi: 5GHz
Connector Type: Micro-B – Type-A USB
Weight & Size
Package Weight: 0.5kg
Package Size(L x W x H): 20 x 6 x 5cm
Package Contents
1 x MINI 3D Scanner
1 x Calibration Board
1 x Extended Plate
1 x Tripod
1 x Phone Holder
1 x Sample Statue
1 x Mini Turntable
1 x 2-in-1Cable
1 x Dual-axis Turntable
1 x USB Cable (Type A)