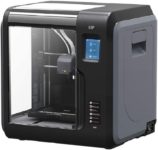 Monoprice MP Voxel 3D Printer, Fully Enclosed, Easy Wi-FI, Touchscreen, 8GB on-Board Memory, Polar Cloud Enabled
Achat Imprimante 3D – MONOPRICE MP Voxel pas cher. Sur notre plateforme d'achat en ligne, notre rayon Imprimante vous permet d'acquérir le produit Imprimante 3D – MONOPRICE MP Voxel au meilleur prix. Et pour cause : outre les tarifs intéressants affichés par nos vendeurs pour la référence Imprimante 3D – MONOPRICE MP Voxel , Rakuten vous rembourse 5% minimum du montant total de votre commande en Super Point. Super Point à valoir sur l'ensemble du site, nos univers Informatique et Imprimante ou autres. De quoi vous permettre de faire de belles économies sur toutes vos commandes après l'achat de votre produit Imprimante 3D – MONOPRICE MP Voxel .

The Voxel is a unique, easy to use, beginner‑friendly 3D printer that brings 3D printing to the masses with its simple menu system displayed on a 2.8″ color IPS touchscreen. The assisted leveling system reduces calibration to a single tap on the touch screen and the print nozzle can be swapped out in seconds, without the need for tools of any kind. It features 8GB of internal memory for storing 3D models, a USB port for connecting a flash drive, a Wi‑Fi® radio with a hotspot option for connecting your PC, and a built‑in camera for monitoring print operations. Best of all, the printer comes fully assembled and includes sample 3D models and filament, allowing you to start printing within minutes of taking it out of the box.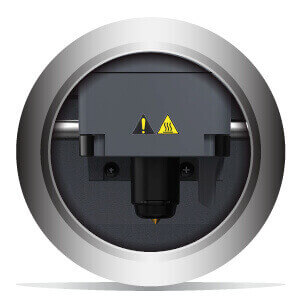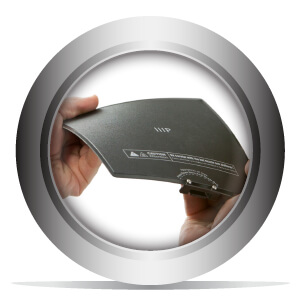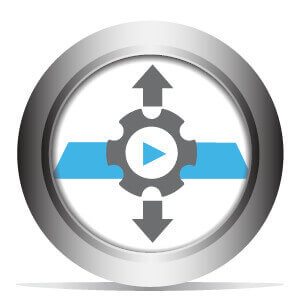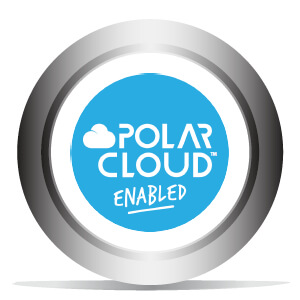 Quick Change Nozzle
Heated Removable Build Plate
Assisted Leveling
Polar Cloud™ Enabled
Quick Change Nozzle: Unlike other 3D printers, which require tools and 20‑40 minutes of work to replace the nozzle, the Voxel has a quick change nozzle that allows you to change the nozzle in seconds, without the need for tools of any kind.
Heated Removable Build Plate: The removable, flexible build plate makes removing a model a breeze. Simply remove and flex it to dislodge the model. You can easily replace it if it becomes damaged or can swap in a second build plate to start a new print immediately after completion of a project. Additionally, it can be heated to temperatures up to 60°C.
Assisted Levelling: Assisted bed leveling makes the process of setting up the print bed as easy as a single tap to the touch screen interface.
Polar Cloud™ Enabled: The MP Voxel comes Polar Cloud enabled straight out of the box, meaning you can control your 3D printer from anywhere with an internet connection, connect and manage multiple printers at once, queue print jobs, slice models, and even check in on how your print is doing with the built‑in web cam!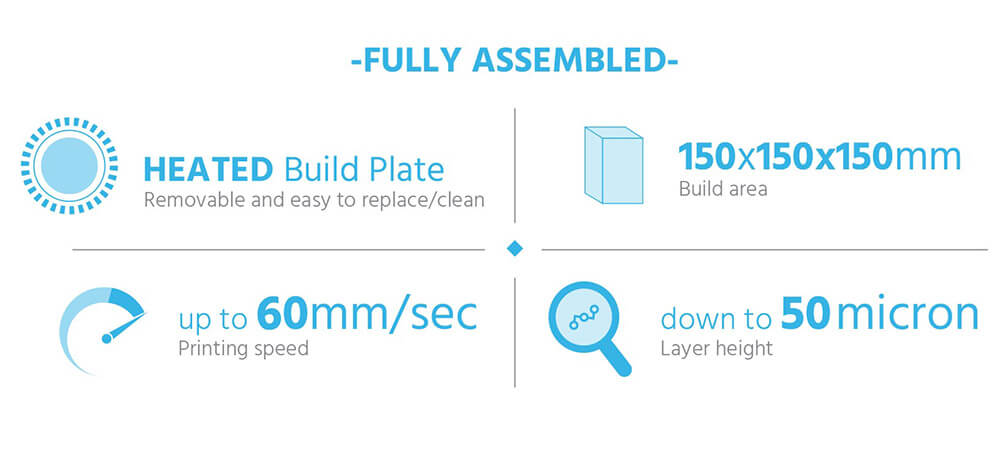 ---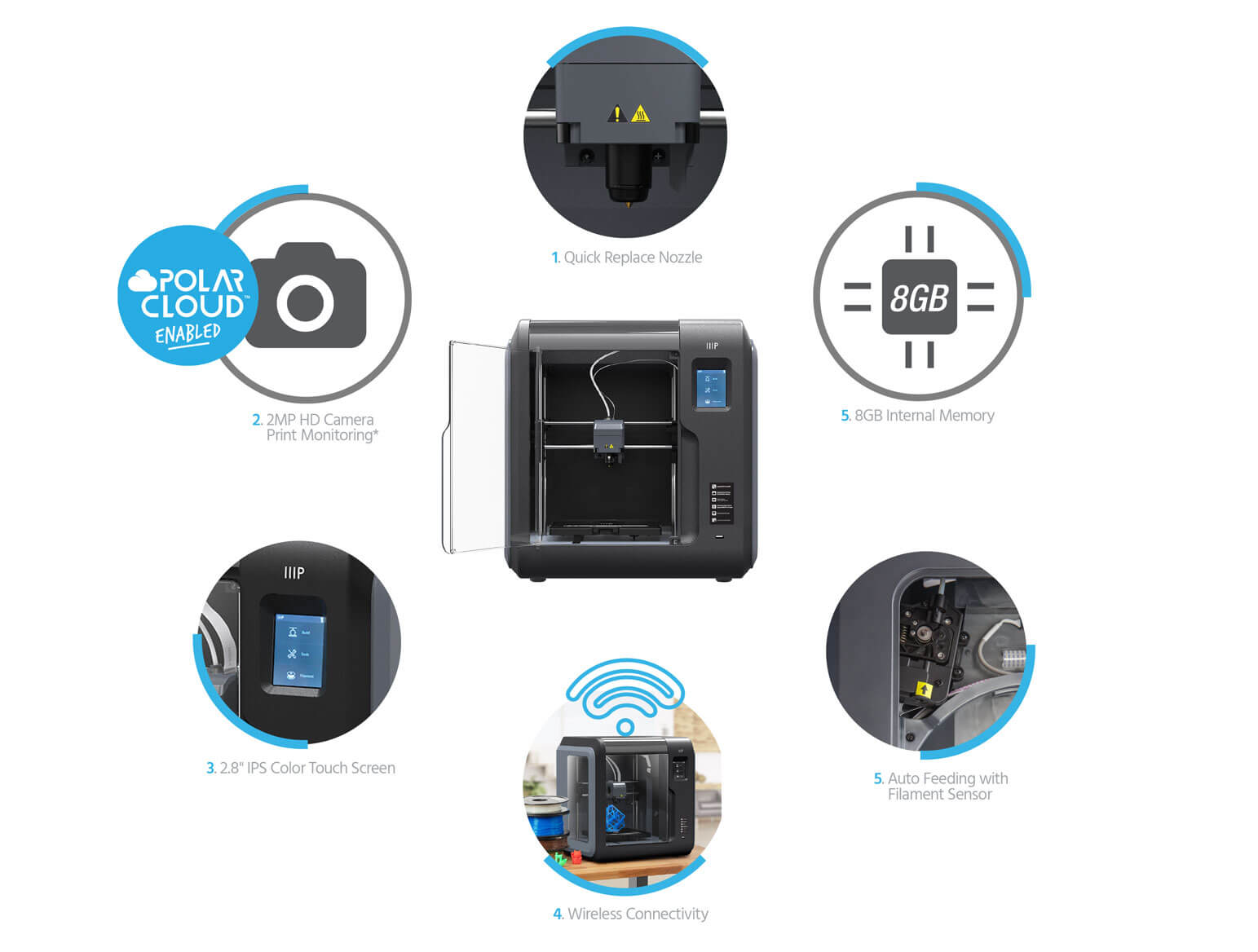 *Print Monitoring only available through select Cloud software
---
What's in the Box?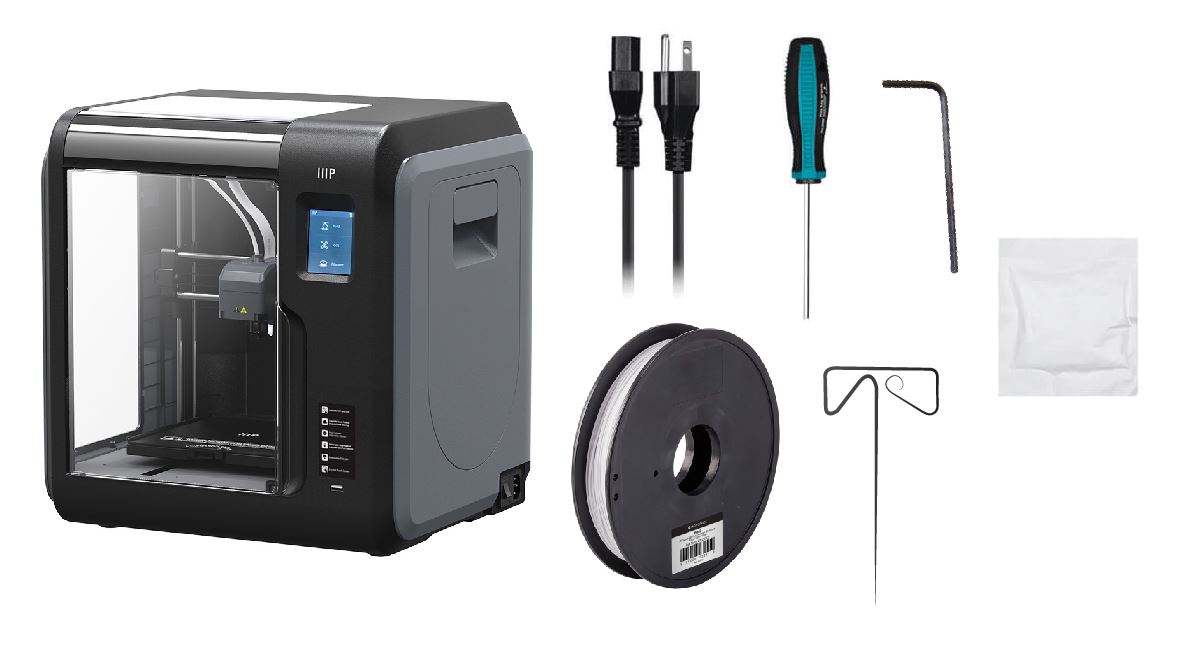 • 1x 3D Printer • 1x Spool Filament • 1x AC Power Cord • 1x Screwdriver • 1x Unclogging Tool • 1x Allen Wrench • 1x Package Grease • 1x Thank You Card • 1x User's Manual
3D PRINTERS BASIC "HOW TO" QUESTIONS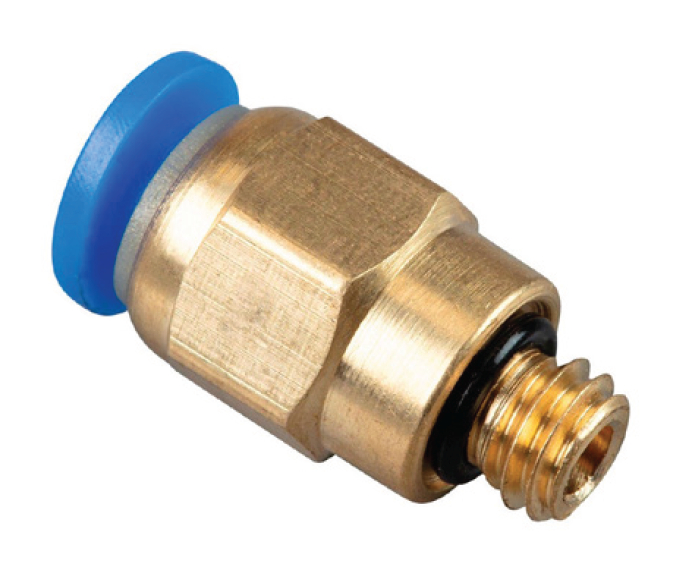 What is a Bowden tube connector?
The Bowden tube connector is typically a small piece that looks similar to a valve. It allows filament to feed directly into the extruder motor, which pushes filament through the heated nozzle. It is also common to refer to this part as a Bowden Coupler or Pneumatic Push Connector, as well as other names.
Most connectors have a circular tab on the top of the piece, which is what keeps the PTFE tube inserted into place. Press down on this circular tab to either remove or insert the PTFE tube. Once the PTFE tube is in place, release the circular tab to secure it in place.
Always press down on the circular tab before attempting to remove the PTFE tube to prevent damage to the Bowden connector.
What types of filament should I use?
While you can use any type of filament you want, we suggest that beginners should start with PLA or PLA+ filament. This allows you to become acquainted with your new printer and get a better understanding of how it works. The table below lists the most common types of filament with use‑case suggestions and suggested temperatures.
| | | | |
| --- | --- | --- | --- |
| | NOZZLE TEMP | BED TEMP | USAGE |
| PLA/PLA+ | 180 ~ 200°C | 40 ~ 50°C | Models, low‑wear toys, prototyping |
| ABS | 210 ~ 230°C | 50 ~ 60°C | Phone cases, average‑wear toys, tool handles |
| TPU/TPE/TPC | 210 ~ 230°C | 30 ~ 50°C | Flexible objects, wearables, PPE components |
| PETG | 220 ~ 240°C | 50 ~ 60°C | Mechanical parts, PPE components, high‑wear pieces |
How do I maintain my printer?
As with most mechanical objects, your 3D printer needs periodic maintenance to keep it operating at peak performance. Following are a few tips and tricks to keep in mind.
Always remove filament completely when you have finished printing for the day. Allowing the filament to cool in the nozzle can cause clogging and further complications.
To clear a clog, preheat the nozzle to 220°C, then manually push the inserted filament with more force than the printer's extruder motor is capable of exerting.
Always double‑check the level of your print bed. Printers with Auto‑Leveling may need the offset adjusted. This will be a unique value for every printer. The space between the nozzle and the print bed should be 0.1mm, which is the thickness of a sheet of standard printer paper.
Food safety and 3D printing
Many people want to create objects for use with food or drink with their 3D printers, such as decorative plates, molds, cups, or cookie cutters. While this is indeed possible, there are several things to keep in mind.
Always ensure that the filament you intend to use is food safe. This should be indicated on the product page or on the packaging. Some brands have specific types of filament that are FDA approved.
FFF printing is the process of melting and extruding thermoplastics into thin layers to build a model. Printing at the lowest layer height may help prevent ridges. Truly food safe objects should have a perfectly smooth surface.
Most standard thermoplastics will react to the high temperatures used with standard dish washing. It is best to use lukewarm water and an antibacterial soap. This reduces the risk of damaging the print and removes any surface bacteria.
Brass nozzles are a standard part for many 3D printers. However, these may contain trace amounts of lead. Using a stainless steel to print objects for use with food or drink will eliminate any risk of lead contamination.
3D PRINTER FILAMENT 101
A more in-depth explanation of 3D printer filaments.
https://youtu.be/tFM3Qv3I2g0
HOW TO LEVEL A PRINT BED INSTRUCTIONAL VIDEO
GLOSSARY OF 3D PRINTING TERMS
https://monopricesupport.kayako.com/article/325-commonly-used-terms
MONOPRICE 3D PRINTING FAQ
https://monopricesupport.kayako.com/category/2-3d-printing-videos
CONTACT US SUPPORT